The Digital Emily Dickinson Archives
Recently Harvard University made a very important announcement. All their Emily Dickinson archives have been digitized and are now accessible to anyone who has internet access.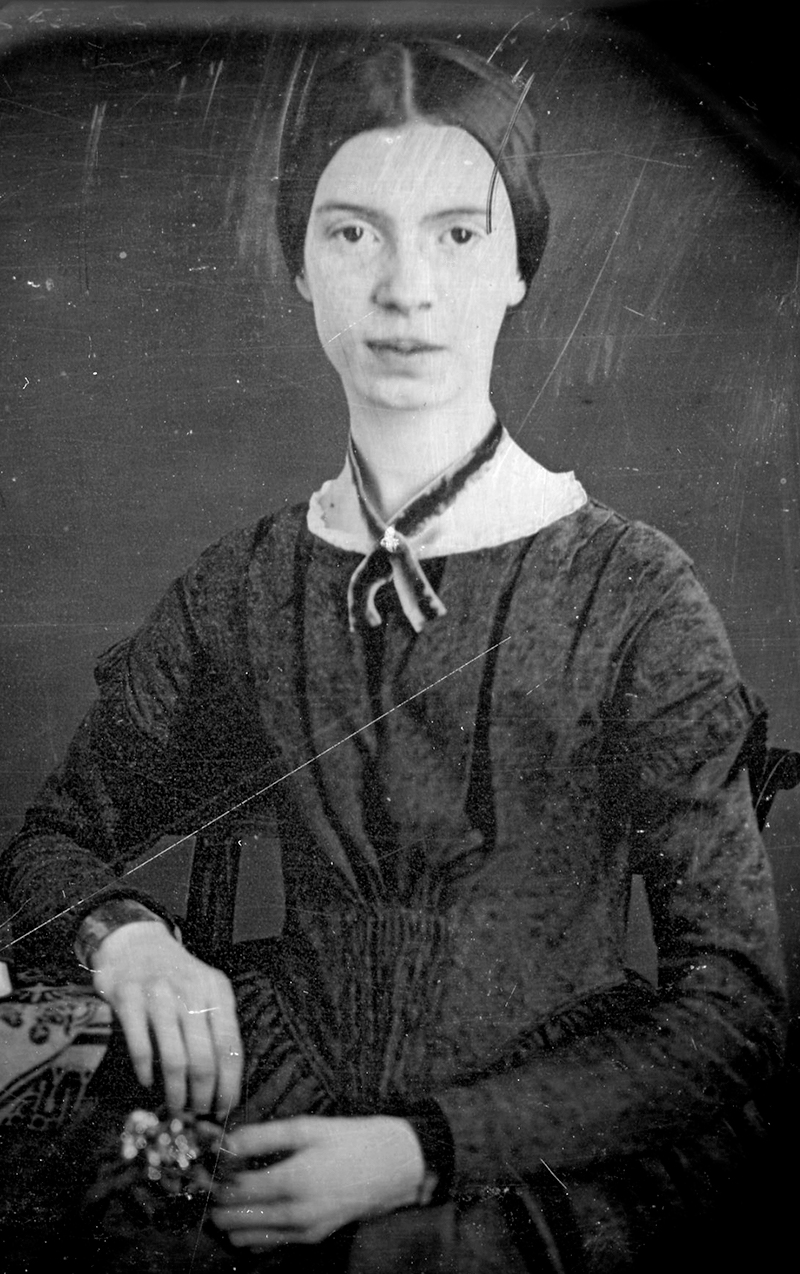 Amherst College, which also has a very impressive collection of Dickinson manuscripts and other memorabilia, has done the same. Their work was actually completed before Harvard's, and was announced to our DFA members in the January 2013 newsletter.
Virtually all existing manuscripts of Dickinson's poems and letters can be seen easily on computer without having to travel to Amherst or Cambridge. This is certainly great news for scholars of Emily Dickinson as well as for interested poetry lovers everywhere.
HOW TO ACCESS THE ARCHIVES
Below are links to the two websites.
Harvard: http://www.edickinson.org/
Amherst: https://acdc.amherst.edu/browse/collection/collection:ed (log on as "guest")
ARTICLES REGARDING THE RECENT ANNOUNCEMENT
These give some background on the digitization projects as well as intriguing comments on some behind-the-scenes controversies.
Boston Globe: http://www.bostonglobe.com/metro/2013/10/19/trove-emily-dickinson-manuscripts-appear-online/5NWTLLg5qM8WjF0Hjb8LzH/story.html
New York Times: http://www.nytimes.com/2013/10/23/books/enigmatic-dickinson-revealed-online.html
Chronicle of Higher Education: http://chronicle.com/blogs/wiredcampus/quickwire-acrimony-accompanies-dickinson-papers-to-online-archive/47651
Harvard Gazette: http://news.harvard.edu/gazette/story/2013/10/the-digital-dickinson/
THE EMILY DICKINSON MUSEUM
The poet's Homestead and her brother's house, the Evergreens, constitute a museum which offers visitors a unique glimpse into Emily Dickinson's life and work. Visitors can take tours which allow them to experience the living spaces the Dickinsons occupied, to view a large collection of Dickinson furnishings, and more importantly, to learn about Emily Dickinson in the place where she actually lived.
The museum is open to the public Tuesday through Sunday, March through December. During the regular season there are many additional activities and events open to the public. There are new things to see all the time. The current major project is the restoration of Emily Dickinson's bedroom. Read more on the museum's website: www.EmilyDickinsonMuseum.org .
The museum is located at 280 Main Street, Amherst MA.